Los efectos adversos del masaje
Citas
Moyer C, Rounds J, Hannum J. A meta-analysis of massage therapy research. Psychol Bull 2004;130(1): 3–18.
Giovanni De Domenico. Beard's Massage 5ed. Principles and Practice of Soft Tissue Manipulation. 2007; Saunders. EEUU.
Galloway S, Watt J, Sharp C. Massage provision by physiotherapists at major athletics events between 1987 and 1998. Br J Sports Med 2004; 38 (2): 235-7.
Weerapong P, Hume PA, Kolt GS. The Mechanisms of Massage and Effects on Performance, Muscle Recovery and Injury Prevention. Sports Med 2005; 35 (3): 235-256.
Ernst E. The safety of massage therapy. Rheumatology 2003;42:1101–1106.
Paanalahti K, Holm LW, Nordin M, Asker M , Lyander J, Skillgate E. Adverse events after manual therapy among patients seeking care for neck and/or back pain: a randomized controlled trial. BMC Musculoskeletal Disorders 2014; 15: 77.
Corbin L. Safety and efficacy of massage therapy for patients with cancer. Cancer Control. 2005 Jul;12(3):158-64. Review.
Yin P, Gao N, Wu J, Litscher G, Xu S. Adverse Events of Massage Therapy in Pain-Related Conditions: A Systematic Review. Evid Based Complementary Altern Med 2014.
Trotter JF. Hepatic hematoma after deep tissue massage. N Engl J Med. 1999;341:2019-2020.
Mikhail A, Reidy JF, Taylor PR, et al. Renal artery embolization after back massage in a patient with aortic occlusion. Nephrol Dial Transplant. 1997; 12:797-798
Tak S, Tak S, Gupta A. Peripheral embolisation after an abdominal massage. BMJ Case Rep 2014 Jun; 13
Sun F, Yuan Q, Zhang Y. Large Buttocks Hematoma Caused by Deep Tissue Massage Therapy. Pain Medicine. 2015;16(7):1445-1447.
Aksoy IA, Schrader SL, Ali MS, Borovansky JA, Ross MA. Spinal accessory neuropathy associated with deep tissue massage: a case report. Arch Phys Med Rehabil 2009;90:1969-72.
Wu Y-Y, Hsu W-C, Wang H-C: Posterior interosseous nerve palsy as a complication of friction massage in tennis elbow. Am J Phys Med Rehabil 2010;89:668–671.
Chang C-Y, Wu Y-T, Chen L-C, et al. Massage-induced brachial plexus injury. Phys Ther. 2015;95:109–116.
Wei J, Jia Y, Liang B. Myositis ossificans of the serratus anterior as a rare complication of massage: a case report. Journal of Medical Case Reports. 2015;9(1).
Maste P, Paik SH, Oh JK, Kim YC, Park MS, Kim TH, Kwak YH, Jung JK, Lee HW, Kim SW. Acute spinal subdural hematoma after vigorous back massage: a case report and review of literature. Spine (Phila Pa 1976). 2014 Dec 1;39(25):E1545-8.
Nijs J, Van Houdenhove B. From acute musculoskeletal pain to chronic widespread
pain and fibromyalgia: Application of pain neurophysiology in manual therapy practice Manual Therapy. 2009; 14: 3-12.
Vicenzino B. Tendinopathy: Evidence-Informed Physical Therapy Clinical Reasoning. J Orthop Sports Phys Ther. 2015 Nov;45(11):816-8.
Langridge N, Roberts L, Pope C. The clinical reasoning processes of extended scope physiotherapists assessing patients with low back pain. Man Ther. 2015 Dec;20(6):745-50.
Olson KA. Manual Physical Therapy of the Spain. 2016; Elsevier. EEUU
Jull Gw, Moore A, Falla D, Lewis J, McCarthy Ch, Sterling M. Grieve´s: Modern Musculoskeletal Physiotherapy. 2016; Elsevier. United Kingdom.
Holey E and Cook E. Evidence-based Therapeutic massage. A practical guide for therapists 2ed. 2003; Churchill Livingstone. London.
Crawford C, Boyd C, Paat CF, Price A, Xenakis L, Yang E, Zhang W; Evidence for Massage Therapy (EMT) Working Group. The Impact of Massage Therapy on Function in Pain Populations-A Systematic Review and Meta-Analysis of Randomized Controlled Trials: Part I, Patients Experiencing Pain in the General Population. Pain Med. 17: 1353–1375.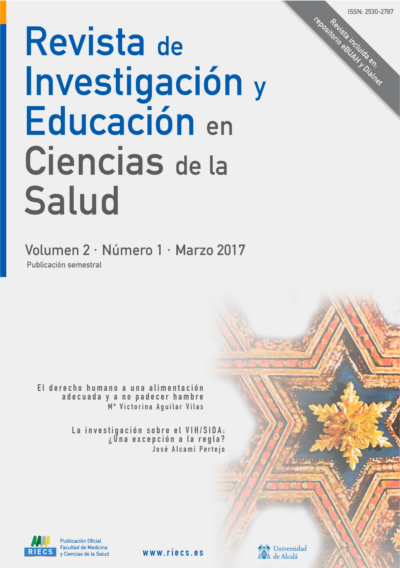 Descargas
Sección
Originales breves